Are you searching for an iPhone applications development company that could help you expand your reach to more than a billion users of Apple products?
The Technaitra team could be the one you are looking for. Over a decade in custom iOS app development, we have built dozens of applications for different Apple devices. Some of them won prestigious design awards, others became new profit centers. And all our products have made an impact in the market and helped our clients achieve their business goals, and even outdo them. Let's see what we can do for you.
WHAT WE OFFER
We offer iOS application development for the whole family of Apple devices — smartphones, tablets, TV, and smartwatches. Whether you are looking for the experts to turn your business idea into a functional iOS application, to design a sleek interface and seamless user experience, to provide high-end coding, or need full-cycle iOS development services, Technaitra is the partner you need.
Using more than a decade of experience in mobile development, we've had a chance to design and develop iOS apps for different industries and niches, including healthcare, energy, photography, sport, education, and travel. We provide:

iPhone app development services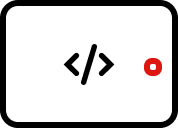 iPad application development services

Applications for Apple TV and other smart devices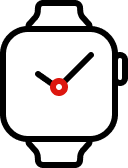 Applications for Apple Watch
AGILE APP DEVELOPMENT FOR IOS
Working with Technaitra, you will always stay on top of things, starting from requirements gathering to final product launch and support. When we develop apps for iPhone, iPad, or any other Apple device, we adhere to agile methodology. It allows us to maintain the transparency of processes, keep our clients in the loop, involving teams on both ends into product creation, and, thus, make sure your iOS product reflects your business ideas and addresses changing market reality and user needs.
STRATEGY AND CONSULTING
Let's start with turning your business idea into a realizable and practical concept of a product that will win the market and audience.
ENGINEERING AND DELIVERY
Working with our architects, engineers, and managers, you can be sure to get quality code, timely delivery, and a good position on Apple Store.
DESIGN AND UX
We provide iOS app design services and build seamless experiences in line with the latest market trends and user expectations.
QA AND OPTIMIZATION
We use real environment and devices to test your product and actual usage data to offer improvements, optimization and scale-up.
TECHNOLOGIES WE USE
If you are looking for a skilled team for developing an iPhone app, applications for smart iOS devices, or Apple wearables, Technaitra could be your one-stop service provider. Our designers and engineers have always been in tune with the latest Apple standards, requirements and constantly updating iOS features.
We follow the trends, keep up with novelties and high-end technology. Yet, we stick to the most reliable and efficient tools to build our applications. Relying on our iPhone application development services, you can be sure your product is built on the optimal tech stack which will guarantee consistency, data security, and excellent performance for your app.
PROGRAMMING LANGUAGES:
TOOLSET:
Apple's Xcode
JetBrains AppCode
Sketch
Photoshop
Figma
MarvelApp
Flutter
TECHNOLOGIES:
HealthKit
iCloud and CloudKit
In-App Purchase
App Extensions
Apple Pay
Wallet and PassKit
SiriKit
WebKit
MusicKit
Core ML
ARKit
SceneKit
SpriteKit
Accelerate
CoreBluetooth
SwiftUI
SignIn with Apple
CoreData
Realm
Contacts
PassKit
Analytics
Firebase